Open Evening 2023
Open Evening 2023
Thank you for your interest in The Sir Robert Woodard Academy. This year our Open Evening took place on Thursday 5th October 5pm-8pm. Thank you to the hundreds of local families that came to visit us on the evening and on our subsequent open mornings. Please follow this link to watch a video of the evening.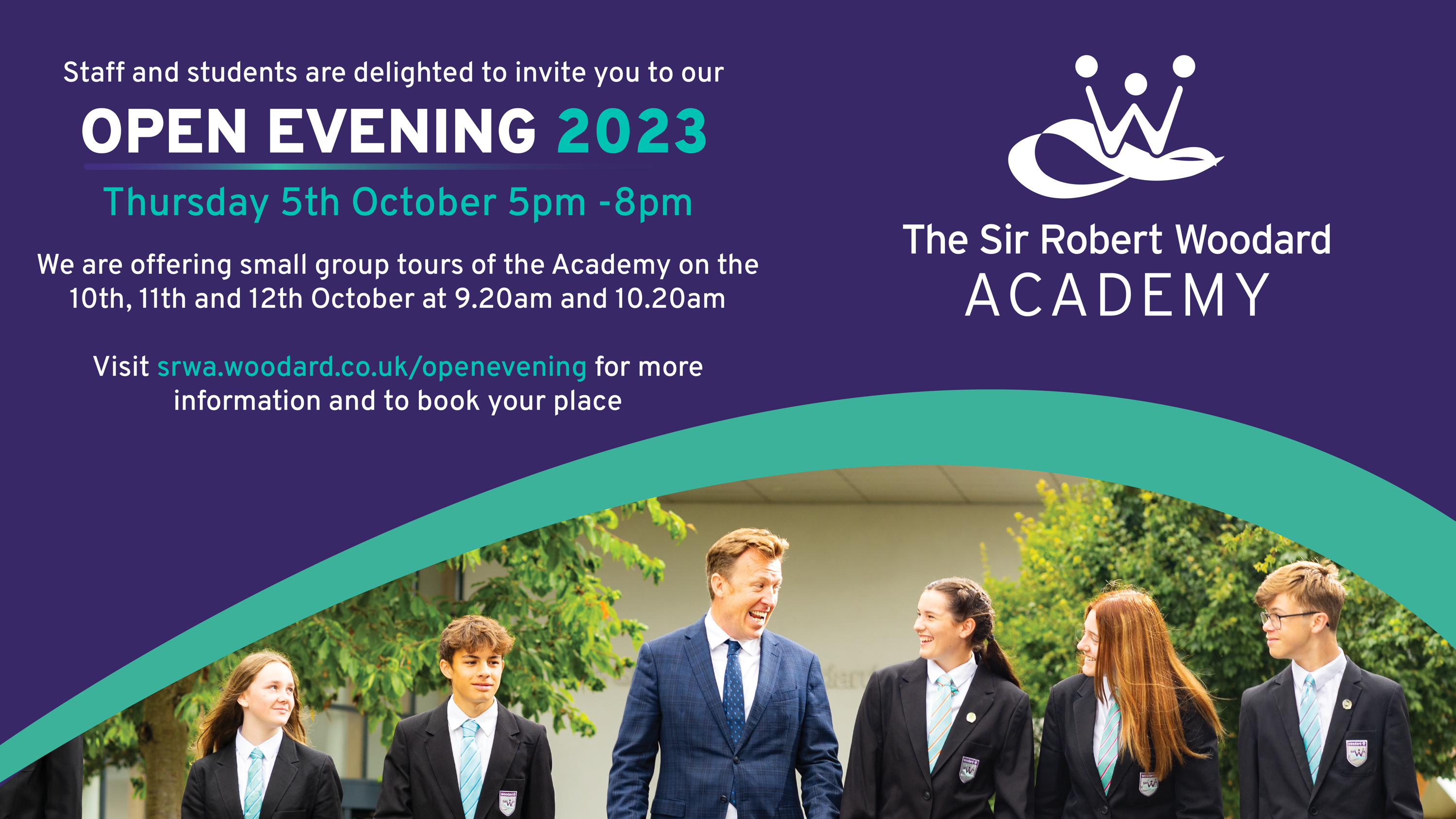 Please find below a list of useful links about the Academy, including the application and transition process and our Year 7 Handbook which is packed with useful information for prospective students and their families.
There is also a virtual tour that allows you to have a look around our building. If you have further enquiries about Open Evening not answered on this page please contact our main office on 01903 767434 or email enquiries@srwa.woodard.co.uk.
Please see this short video montage which gives you a flavour of last year's Open Evening.