Attendance
The Academy is committed to providing an exceptional educational experience to all its students. Within our ASPIRE to Achieve ethos, we encourage students to be 'Present'. We offer substantial support to ensure that all students attend the Academy everyday and are on time.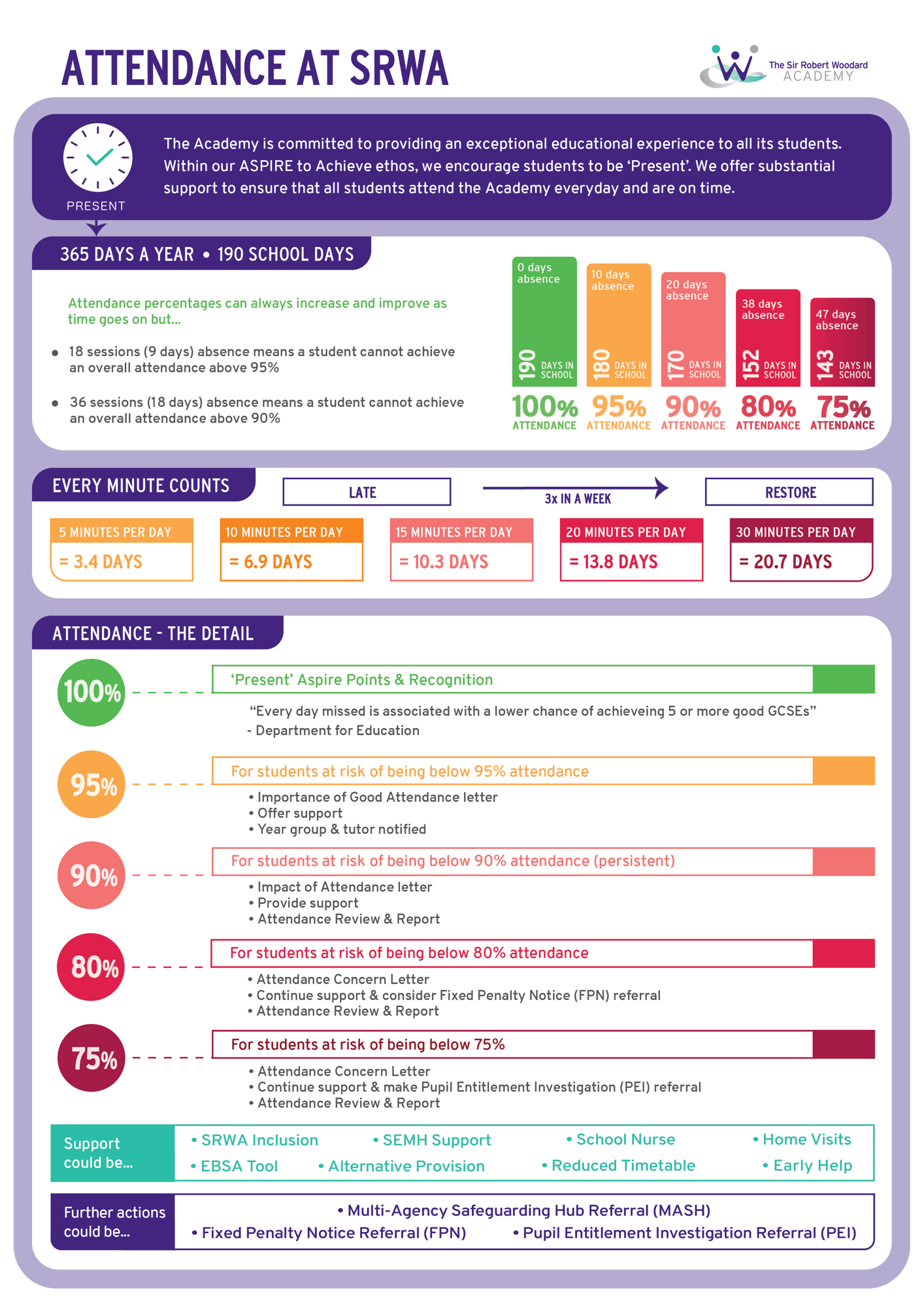 If you are unsure whether your child is well enough for school please check these guidelines from the NHS.

For information regarding West Sussex County Council's Fixed Penalty Notices, please click here.
Please contact the Academy on 01903 767434 if you have any concerns or wish to discuss your child's attendance.