Friends of SRWA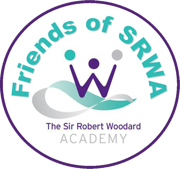 Here at the Academy we are a small group of parents, teachers and governors that are working together as the Friends of Sir Robert Woodard Academy (PTA).
As with all schools we have seen a shortfall in funding for essential educational items. One area we are keen to support as a PTA is the extra-curriculum provision. At the academy we currently have extra-curricular groups that are open to all students and meet before school, at lunchtimes, after school and in some cases at weekends. The school budget can only go so far to assist with these clubs. Some of the clubs provide snacks and need other resources.
As a PTA, unlike the academy itself, we can apply for funding from outside sources to support these activities.
Apart from the funding applications we, as a PTA, will be supporting the academy at whole school events such as Woodardstock and the Christmas Junior Band Concert. Other activities suggested to date are some fund-raising social evenings. We would welcome other fundraising ideas for activities,events or endeavours to help bring some additional funds in to the academy.
All interest and support is very much welcomed.
If you have any questions please contact friends@srwa.co.uk
Annual General Meeting
On Thursday 24th October at 6.30pm in the main theatre you are invited to join us for some Wine and Cheese before our first Annual General Meeting at 7pm where we will adopt the Parentkind Constitution and then elect both Officers and Committee members. If you would like more information on becoming an Officer or a Committee member you can email us at the address above.