Friends of SRWA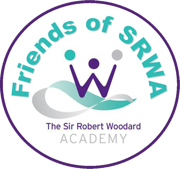 Hello and a warm welcome to all existing and new Parents and Carers. We are a small group of parents, teachers and governors that are working together as The Friends of Sir Robert Woodard Academy (PTA).
Membership of The Friends of SRWA is open to all those with an interest in the academy. An important role for us as a group, is as part of the Parent Voice. At past meetings a member of the Senior Leadership Team had attended to both listen to us and discuss the best way to communicate with all parents/carers. This Voice is an important part of the whole school process now that the academy has achieved a 'Good' Ofsted status.
The next Pre-loved/Second hand uniform sale is planned for Saturday 2nd July at the school. If you wish to donate any second-hand uniform then please drop it off at reception.
Following your fantastic support with selecting us as your CO-OP Good Cause, we received a payment of over £400 from them recently. Along with the proceeds from the Second-hand uniform sales we can now offer a grant to the Afterschool clubs this term to help pay for refreshments. Please don't forget to
select us as your good cause
when you shop at Co-cop!
Have you signed up yet and selected us as your charity for the year? Through this scheme we receive 2p for every pound you spend. Our 'cause' is to be able to support the running of the academies Extra-Curricular After School clubs. These are varied and numerous and are open to all students.