University style lecture for year 12 students
Posted on: 13th May 2022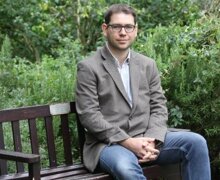 This week we were delighted to welcome Dr Miles Leeson from the University of Chichester.
He came to give deliver a university grade lecture to our year 12 English Literature students in the Curie Lecture Theatre, where he expertly discussed and compared Ishiguro's Never Let Me Go with Shelley's Frankenstein.
He brought in theological, philosophical (John Locke) and Romantic (Blake) knowledge to support the students' with their learning.
Feedback from the students was great and there was a short Q&A session at the end where he talked about and took questions on student life and studies at the University of Chichester.
These sixth formers will have their mocks on the associated novels in June, so this was not only a fantastic event but a very well-timed and valuable experience for them.