Congratulations to our Poetry Competition winners!
Posted on: 12th Nov 2020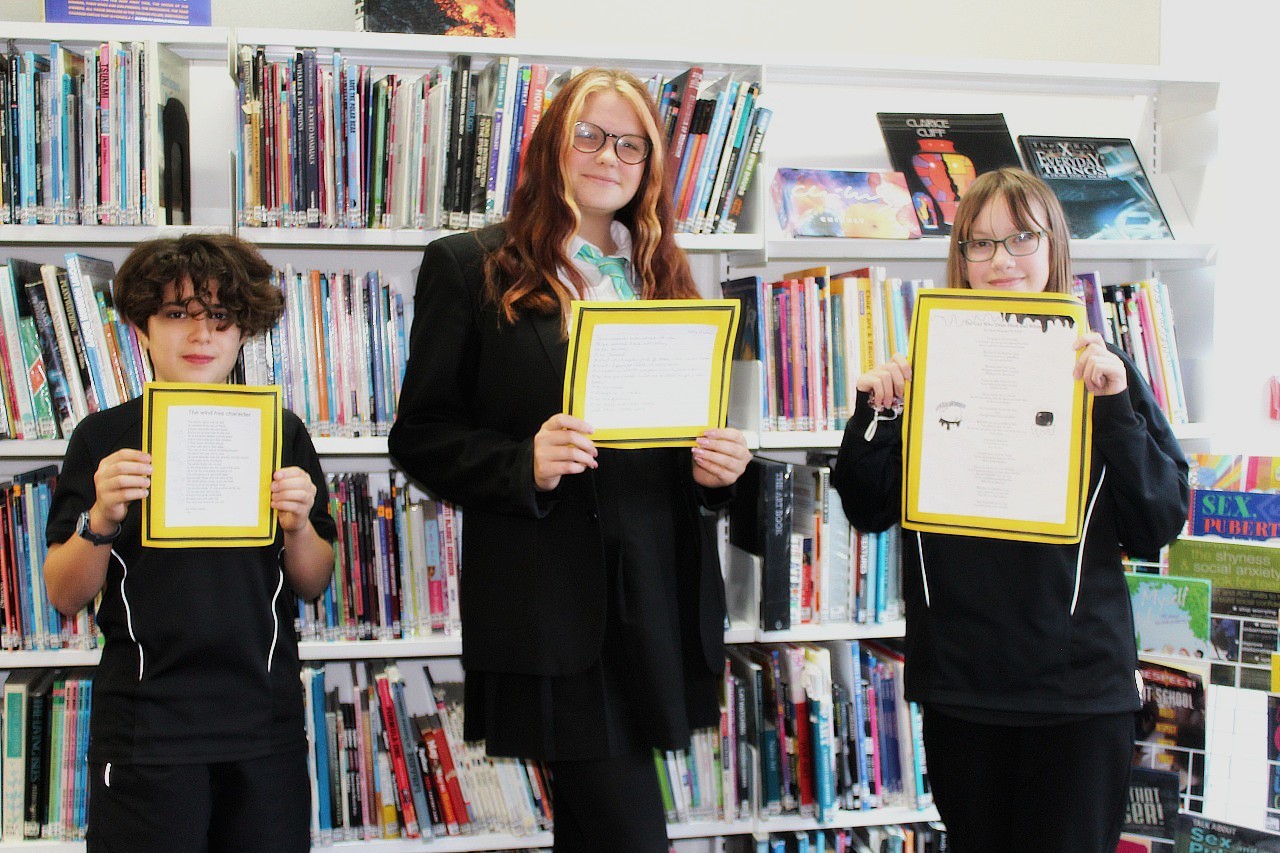 Congratulations to Adam Olivia and Molly who are all proud winners of our first ever SRWA Poetry Competition in celebration of National Poetry Day (1st October).
The competition was open to students in year 7, 8 and 9 and the English department were delighted with the enthusiasm shown as over 50 students entered. Mr Scantlebury awarded the winners' certificates in the library along with prizes of chocolate and a poetry book each.
Congratulations to the poets!
See above and below for a taste of the winning entries.